REAL SHAPE OF THE WORLD HAS BEEN REVEALED!
GET READY TO BEING SHOCKED!..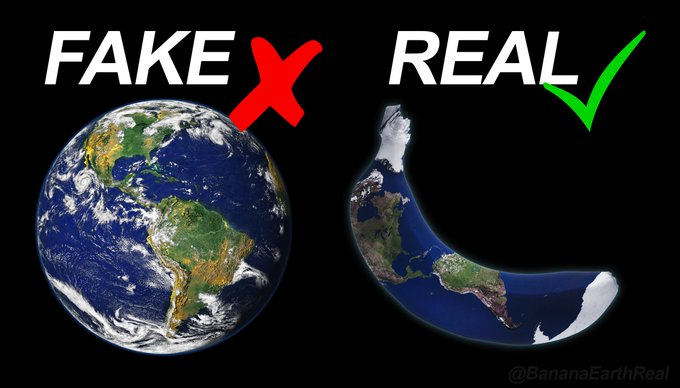 Before i learned the truth i always believed earth is flat. I was always skeptical. I never brainwashed by round earthers. But some of their arguments seemed right. I always questioned flat earthers too. Even though they are smarter than round earthers and not brainwashed by their propaganda, they are still wrong. I still have a huge respect for them. For years i was searching for the truth. I read thousands of tweets, surfed hundreds of websites, examined thousands of facebook pages, watched tens of hours of History Channel and finally came to a conclusion.
Earth is banana shaped.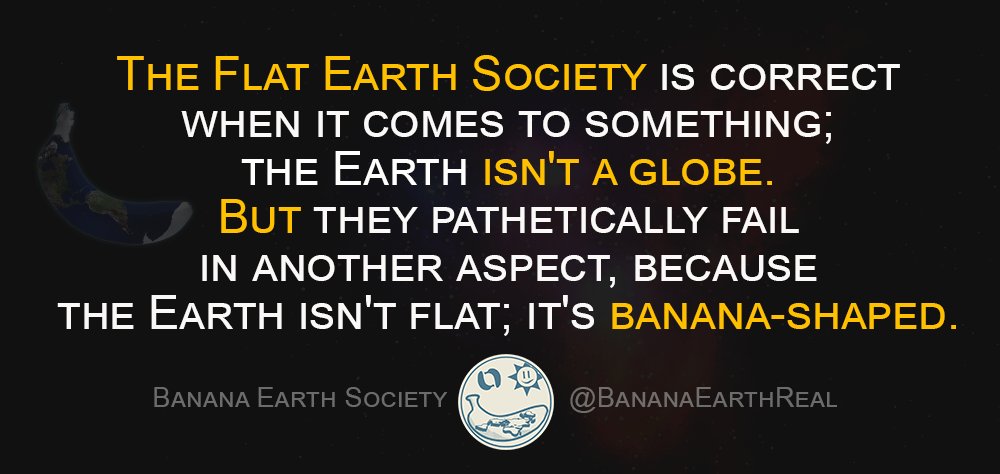 Think about it. It is just common sense. The truth was always in front of our eyes. Seeing this image below flashed something in my brain. In that moment i was truly enlightened. Pieces started to fit together. That moment was so divine, so euphoric i shed some tears. Biggest mistery in human history was finally solved. There was no more shards of doubt in my heart. I almost felt like im weightless.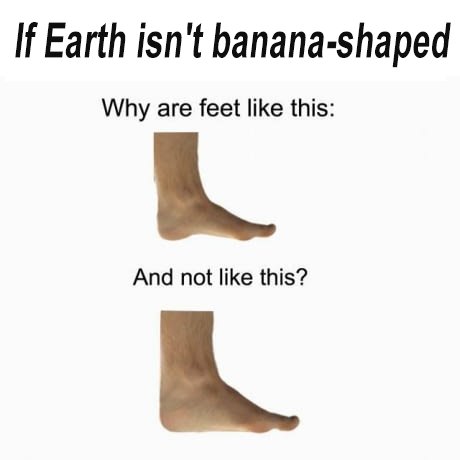 I need to thank to brave people who were searching for the truth. I knew there are people like me. And finally found them. They call themselves "Banana Earth Society".
Here is their twitter: @BananaEarthReal